Think about all the people you come into contact with in a day.

Imagine the energy you pick up from those events, stories, gossip, interactions.
It isn't hard to imagine that you'd need to clean your field once in a while.
How to use
Spray a light mist around your body, and in any space that needs cleansing. Use the spray as often as you like.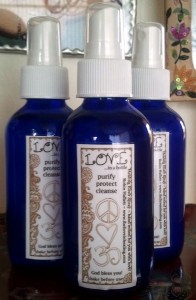 What's in it?
Therapeutic grade Young Living Essential Oils
Flower Essence Society Flower Essences
Crystal Quartz Gemstones
Natural Sea Salt
LOVE!
What does it smell like?
Liquid YUM YUM! Light, clean, and fresh citrus notes combine with an earthy scent. Perfect for women and men, and great for spaces.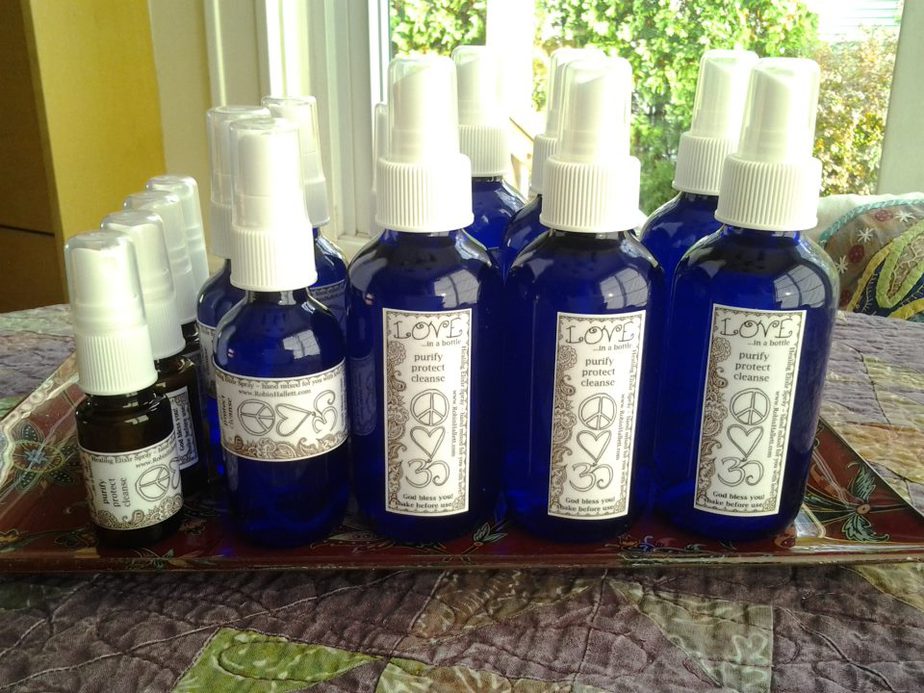 How it came about
When I was studying energy healing at the Barbara Brennan School of Healing, we students were taught the importance of keeping our energy field (or Aura) clear of unwanted energies that eventually could zap our physical stamina, alter our thinking, and create negative pathways in life.
I have always used essential oils and flower essences and knew the healing benefits of gemstones and sea salts to cleanse negative energies and so I began to play with a mixture that could be sprayed anywhere, anytime to clear the energy field.
Think about it… essential oils and flower essences are literally the life force of the plant. We know about the healing properties of herbs, and we take vitamins to supplement our bodies. Why not use LOVE to supplement your energy field?
I began using the spray with clients, and they really loved it and wanted to buy their own bottles to use at home.
Purchase your own bottle online or in person at your next session 🙂

"I love my "Love in a Bottle" – thank you so much! It smells heavenly and I feel the cleansing love already!"
"I ordered just the small bottle of this because I am sensitive to a lot of fragrances and worried that it might be too perfumey for me, but I just loved the idea of love in a bottle so wanted to try it. lol. It turned out that the fragrance is very light and a bit like citric. The spray seems to clear the air around me and it feels very refreshing. Love it."