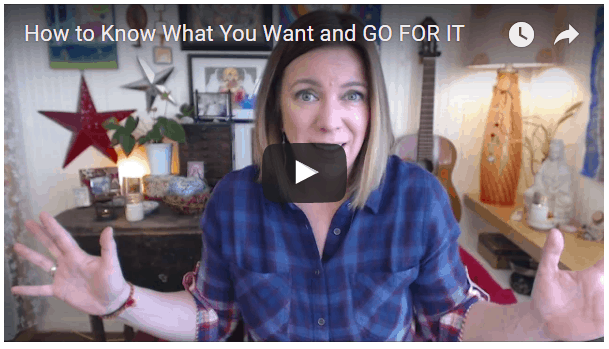 Hello sweet Friend!
The truth is, you are a vibrational being and energy is your only currency.
And that's why we want your Vibes to be high, and for you to choose intentionally what you are spending that energy on.
💗
In today's video message, I am sharing about how we can allow ourselves to truly go for what we want.
But before I dive in there, I wanted to let you know that the next Tower of Power live group healing will take place on Thursday January 21 at 7pm CST – you can register over here, ask me any question, or request light and healing, and when you do you'll receive the live recording and a special bonus too.
On with this important offering today!
I believe strongly that as a Love Posse we travel through similar energies on our way to becoming free, and one of the themes emerging in the new year is allowing ourselves to go for what we want with joy in our hearts as we heal the pattern of giving up, or quitting at the first sign of trouble.
In today's video I am sharing:
How to develop your intuitive vibes and know what you are wanting
What it means when we say YES
What a mistake we don't realize we are making when we cherish and follow the NO
The truth about who you truly are and what you are meant to do
There are some goofy Robinisms in here too, and I hope you don't mind indulging me! I get a little excited about the things I love and I hope you'll practice saying yes yes yes yes yes yes yes with me too (the fist pumps are not optional!)
My wish for you in the new year is to live large and free and excited and happy, to go for your longings but also to feel so happy and content in the life you're in. Hope you'll join me in that 🙂
Oh and don't forget about the Tower of Power on Thursday the 21st, even if you can't make it live, I'll answer your questions and offer healing – you'll get a beautiful recording in audio and video format. And a surprise bonus meditation!
xo

I'm Robin, some may call me an intuitive healer but I'm really a LIGHT SPARKLER. I help that light inside of you burn brighter so you can SHINE.