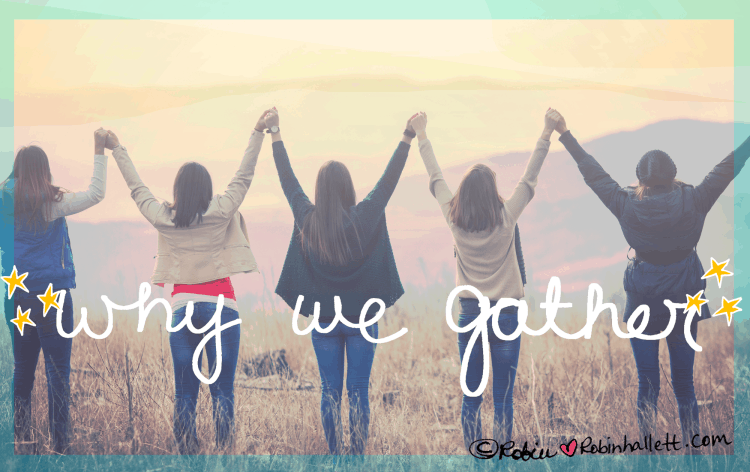 The first retreat I ever went on was magical.
I made my way to a tiny sea side town in Florida to journey with women I'd never met. I was just doing the math – it's heard to believe it's been almost 20 years since then.
It was a time in my life when I felt like I'd just been through the wringer and I was looking for a way to help myself get un-wrung. My therapist at the time was offering a long weekend retreat and she invited me to attend.
I was nervous to go but my gut said, "DO IT' and so off I went.
I loved my time there.
It was a little scary to be sure, and I definitely felt like the newbie freshman in a circle of seasoned women. But looking back, it was the best thing that ever could have happened to me. The uncertainty was worth it. (ha and this was before the internet was really in gear, no social media… no way to connect with anyone ahead of time, not even to get directions!)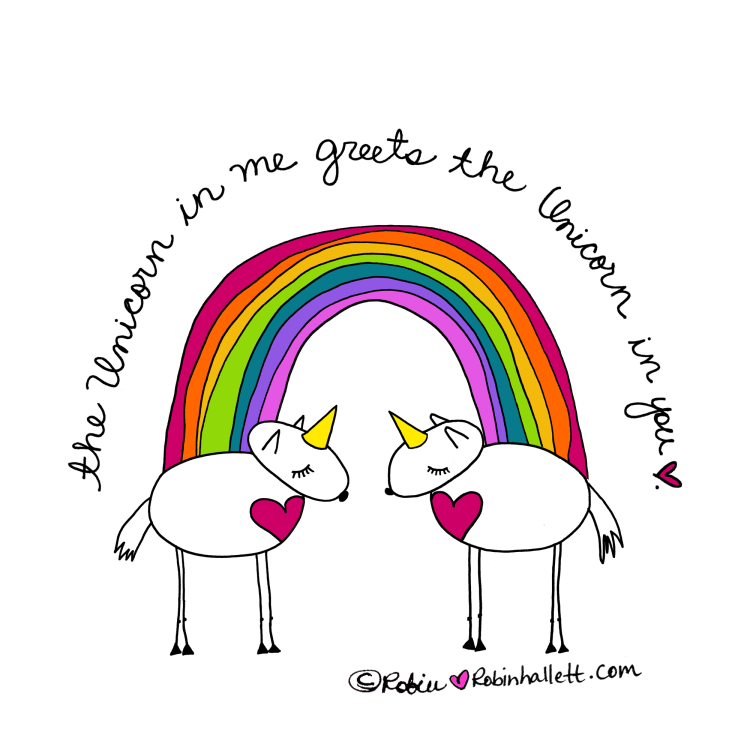 I ended up attending healing school shortly after that, which changed the entire trajectory of my life. I learned things about myself I never would have if it weren't for the other people there at the retreat. One of my biggest takeaways was that it is impossible to see yourself without a mirror – the mirror being other people who are also on a journey doing their work, set in a safe and loving environment.
Since that time I've been on many retreats. I've attended lots of trainings too.
More friends, more experiences, more healing. Of course, there were some nutty experiences. Places where it was nice enough but somehow I just didn't feel like I fit in with the program. Or the retreat was good but the people were a little uptight!
Eventually I felt called to gather people together and offer healing events of my own.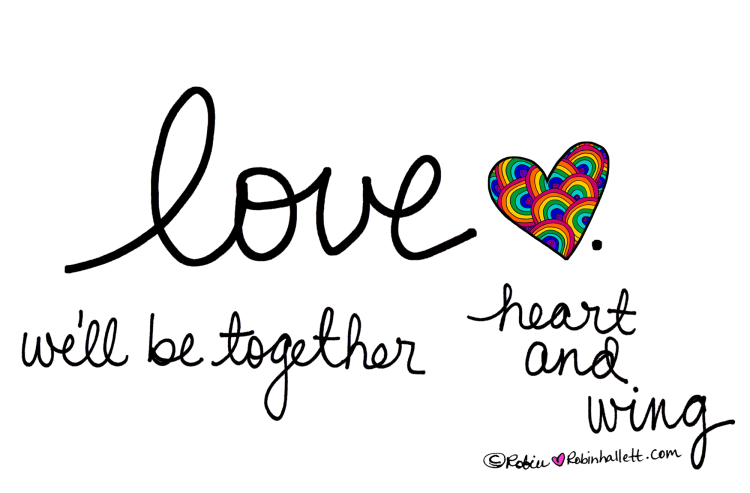 Not because I was all done with my own growth – but because I wanted to cultivate a space where people could come together and do their deeper work in a loving, safe environment – and have fun too.
To me, healing doesn't need to be done in a dark and depressing way. We can learn to liberate the wounds which bind through loving experiences and lots of laughter. It is amazing when you find someone else who has been limping around carrying a heavy load too while believing they are somewhat unlovable and unwanted too and you can each help to correct the other person's vision. And then you can laugh about how crazy you've been and how glad you are to have a friend whose been through it too.
I started small. I began hosting "Tea with Robin" in my home. We'd gather once a month and I'd make tea and serve cookies and people would gather. This helped me get my feet wet and become accustomed to running an event rather than attending one. And lots of giggles in there too. I could tell you some stories! But mostly, it's awesome that I still am in contact with so many of you who would come to these events in my teeny tiny living room 🙂
And it's hilarious to me (ok that might be over-stating it) how scared I was to offer TEA in my HOME to people for a FEW HOURS. Because…
And it's really exciting to be organizing something so beautiful myself, my own way, according to my own knowing.
We'll be gathering near Portland, Oregon on a cool property filled with trees and more trees and lots and lots of love.
And you betcha, giggles. And hugs. And art. And dancing.
And special sparkle surprises which I am not allowed to reveal! Or else there will be spankings involved!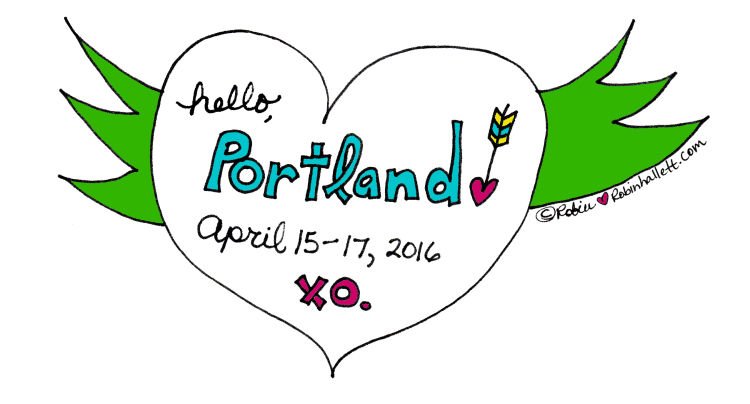 So why do we gather?
Because we can't do it alone.
Because we deserve to have experiences to celebrate the journey with like-minded travelers.
Because no one heals in a vacuum.
Because we want to learn about kindness for ourselves… to trade in our heavy limp and embrace our eagle wings.
Because you are being born all the time and it's never too late for you…
From moment to moment, you are evolving.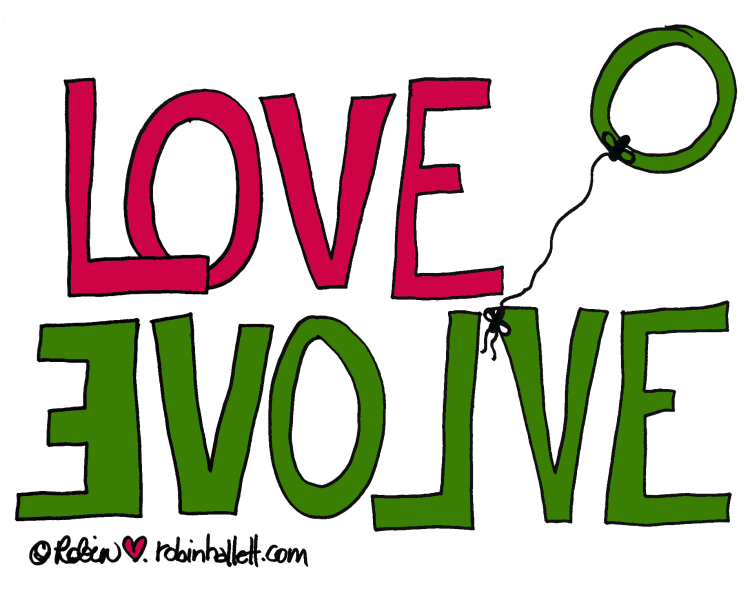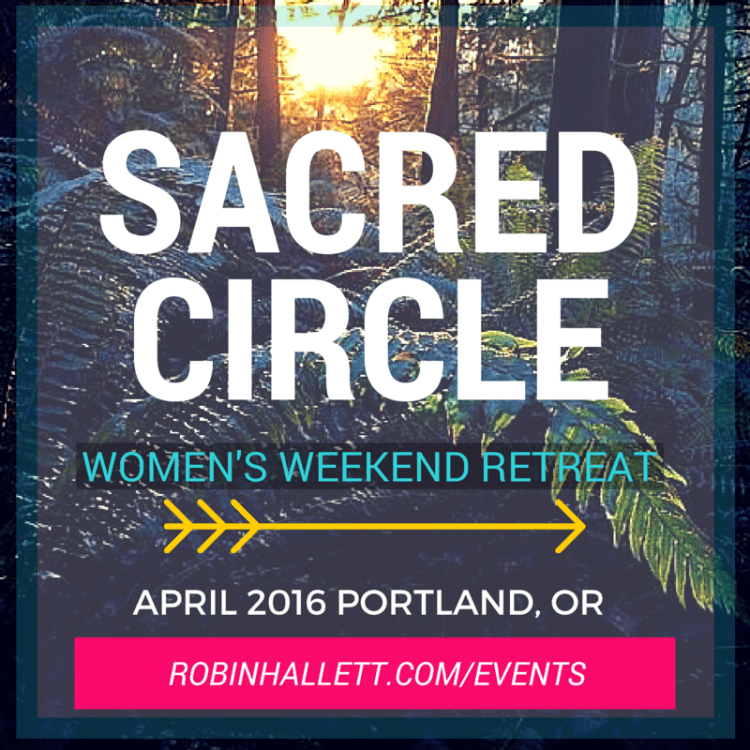 If you're feeling called… I hope you'll consider joining me and all of us – it's a beautiful circle of women gathered so far.
xo

❤ Hello, sweet friend! I am available to work with you privately in session long-distance or in-person in Arlington Heights, IL
learn more about working with me privately here.
Did you know you can sign up to receive weekly inspiration straight to your inbox?
Subscribe to my emails here.
Always, if I can help, write to me
here.
Sending you love and peace! ❤
I'm Robin, some may call me an intuitive healer but I'm really a LIGHT SPARKLER. I help that light inside of you burn brighter so you can SHINE.