Hello sweet Friend! It's me Robin,

The holidays are almost here and for some of us, it can feel challenging to navigate our way and keep to our center. And that's why I'm inviting you to receive my special messages of love and peace during the month of December. I care about supporting you in staying connected to your own heart as you make your way.
If we haven't had the pleasure of meeting, yet, I am on a journey, just like you. I teach from my own experiences — the good, bad and the ugly — and it's my greatest joy to help others walk the path with love and ease. And I've been doing just that, all around the world, since 2000.
Hope you'll allow yourself this special gift and receive December Love & Prayer!
xo

DECEMBER LOVE & PRAYER – my gift to you
Messages of love and peace during the holiday season.

You'll receive gentle, heartfelt prayers to start your day and keep you centered and focused throughout.
Delivered each morning to your inbox, for the month of December – you'll receive a centering prayer and a daily intention with some inspirational artwork created by yours truly.
Read a sample letter >> here

Receive December Love & Prayer, as my gift to you 🙂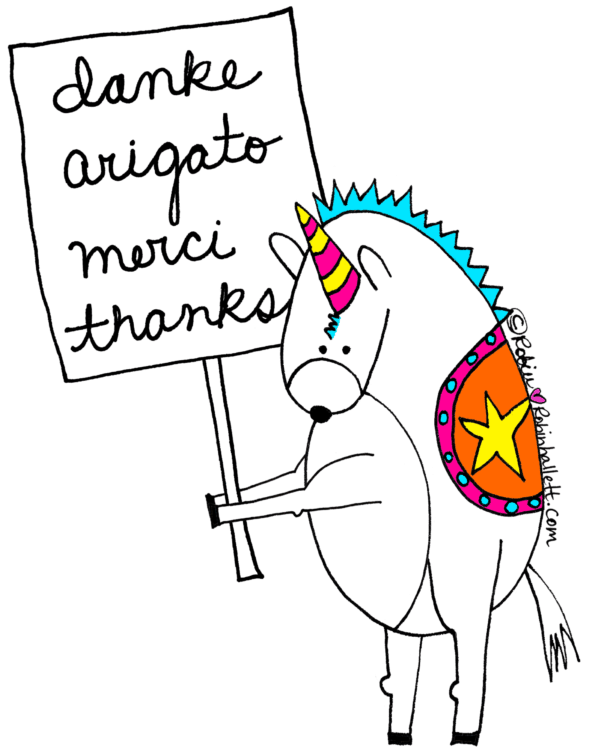 Love & Praise from friends who journey with Robin…
"I think you'll really like Robin. She's one of the most gentle, loving, welcoming people I know. She's incredibly talented at helping people connect with their inner knowing. Good medicine.  ;)" — Kellie Brooks
"Robin Hallett is an amazing human as well as an intelligent gifted practitioner who teaches people how to tap into their own inner guidance system. I have called upon her wisdom on more than one occasion and I have left stronger and more rooted and ready to do my own healing work. If you are wanting to wake up a dormant part of you or if you want to be awash with witnessing and learning how to dive deep then I would recommend this for you." — Lisa Nigro
"As I've traveled along my path I have read many books, studied with multiple yoga teachers, worked with several therapists, and attended many lectures and workshops. There have been many uncomfortable and awkward situations as well as some unsavory teachers along the way. Robin, however, is one of the very best teachers I've encountered. She is the real thing in the sometimes perilous world of spiritual growth and healing. I especially appreciate the care she takes with circle/group work. I feel safe in one of her circles: safe, seen, and heard exactly as I am. Plus this grace note: she has a fabulous sense of humor!" JoAnn Revak
"It's a huge blessing to be part of Robin Hallett's posse of lovers, creators, and dreamers. Robin is kind, wise, funny, earthy, human, loving, and inspiring, and like so many others, I adore her! I have now participated in at least a half dozen of her courses. I keep signing up because what Robin shares is always fresh, always pertinent, and always exactly what I need to reach a deeper level of understanding and love. The people she attracts into her posse always feel right away like my soul sisters and brothers, and the company is superb. The whole experience she creates – complete with her generous personal attention in the forum, so many great laughs, and healing sessions that actually, yes, heal you – is a beautiful gift. If you're thinking about it, I hope you'll give yourself this gift, too!" – Kate Chadbourne
"This sacred space you create, these bright, excited and responsive friends we journey with, your insightful and gentle guidance, our respected and precious spirit presence… and the sanctuary of Divine Love surrounding us. Thank you for these gifts!" Elni Rigas
"Robin, thank you for the amazing work you do in the world, I hope you know how good you are at what you do, how the waking up and the work and the transformation that you foster in others is The Best. It is all there is. There is no other work. It is so important, and so spot on, and so miraculous." – Lexie Oneca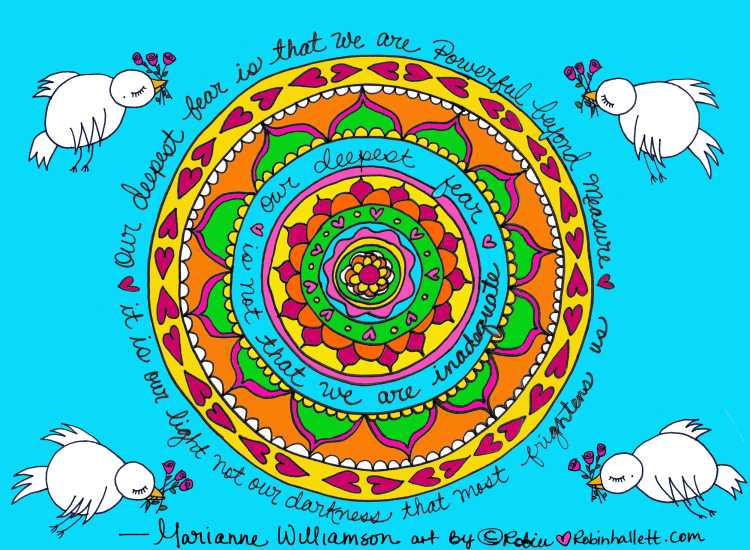 Receive December Love & Prayer, as my gift to you 🙂