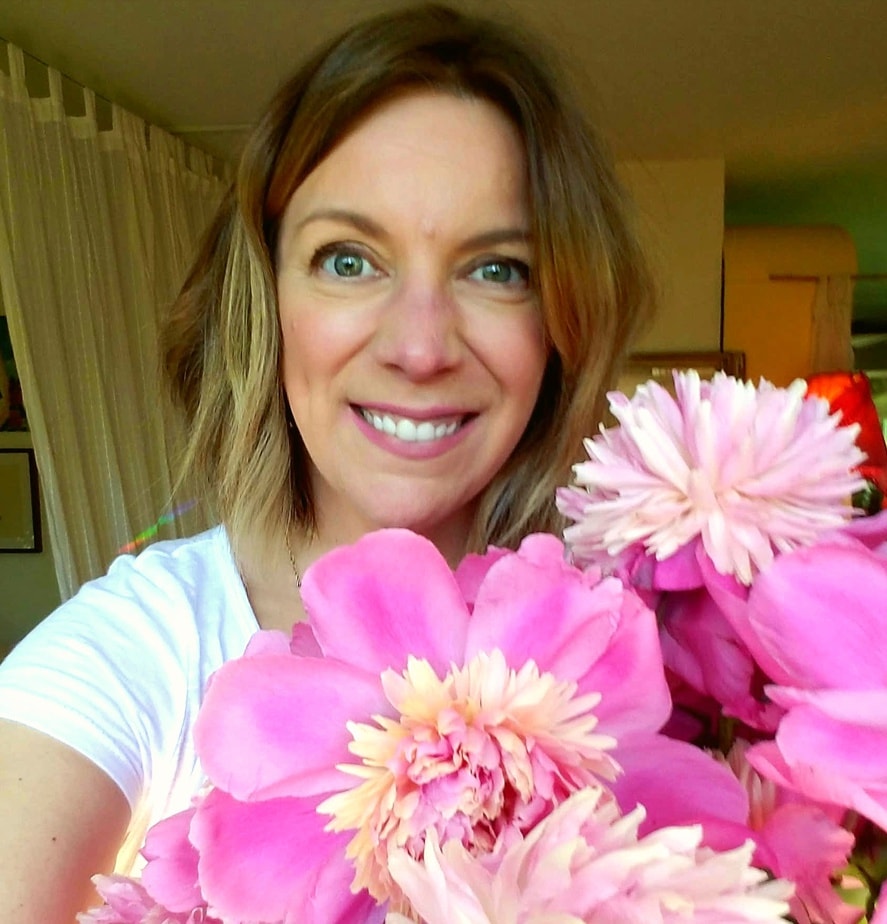 Hello, sweet friend! This course is full, registration is now closed. 
About our circle:
I have been offering intimate healing related courses online for the past 6 years and I promise, they are the bomb. One thing people often comment on is how present I am in the group.
This is NOT one of those gigantic online classes with thousands of participants. I am capping this at 20 women because I want to make sure you'll get lots of attention and personalized feedback on your sharings every single week. Nobody gets lost in the shuffle here. 🙂

The 12 weeks will be gentle. GENTLE. Think personal attention, virtual meet-ups, and love and support for your journey coming from us all. And sometimes, as a special treat, I'll share art experiences for you to try, I call them Artsy Craftsy Healeries.
Tuition is $275 for the circle – you can pay in 1 installment or choose the nifty payment plan if you prefer to pay that way.
I'm also including three private healing sessions at a deeper discount for those wanting to work with me 1 to 1 during our journey together as well.
"It's a huge blessing to be part of Robin Hallett's posse of lovers, creators, and dreamers. Robin is kind, wise, funny, earthy, human, loving, and inspiring, and like so many others, I adore her! I have now participated in at least a half dozen of her courses. I keep signing up because what Robin shares is always fresh, always pertinent, and always exactly what I need to reach a deeper level of understanding and love. The people she attracts into her posse always feel right away like my soul sisters and brothers, and the company is superb. The whole experience she creates – complete with her generous personal attention in the forum, so many great laughs, and healing sessions that actually, yes, heal you – is a beautiful gift. If you're thinking about it, I hope you'll give yourself this gift, too!" – Kate
What you receive:
— 12 Live calls with me – 3 live video circles, 9 Facebook live circles in our private group (Each Wednesday, recordings provided)
— Connection in an amazing online community full of people who truly want to heal and grow right along with you
— 12 Musings from me (one each week, Mondays) with stories, prompts, inquiries, and love
— 3 Artsy Craftsy Healery art journaling explorations (one per month)
Course Tuition: $275 – single installment or three installment payment plan  
Circle single payment $275 >> click here
Circle payment plan $95 per month, three payments >> click here
Circle + 3 Private Sessions $700 >> click here
Circle + 3 Private Sessions payment plan $240 per month, for three payments >> click here
What happens once you've registered:
My little robot will send you a confirmation email upon receipt of payment.
If you are registering for this super awesome course with the private sessions, you'll be sent a certificate and instructions on how to schedule.
I'll be in touch personally Monday, June 19th to celebrate the (almost) start of our class and open our facebook group
Weds June 21 our class officially begins with the first love note from me (I call them musings!) and I'll be seeing you in our Facebook group for a live welcome healing ceremony.
From there we will keep rocking it out, I'll email you each week on Monday, I'll see you live in the Facebook group on Wednesdays.
We will have three live group healings – live, you and me and the group together on camera, and I will offer a poll once we're together as to the best times/days for the circle.
Always, if I can answer a question about the course, please connect with me HERE.
"The personal connection with Robin and everyone in this session was so spiritually deep. It opened places in my heart I had not touched before. When I head outside I still stand in my little chalk circle reconnecting to my higher self. All the positive self love lessons are amazing. Thank you Robin for touching my inner self and holding my hand on this journey… blessings."
Hello, sweet friend! This is me, Robin. I am so happy you are considering joining me for this circle. If at any time you have questions, please get in touch >> here.