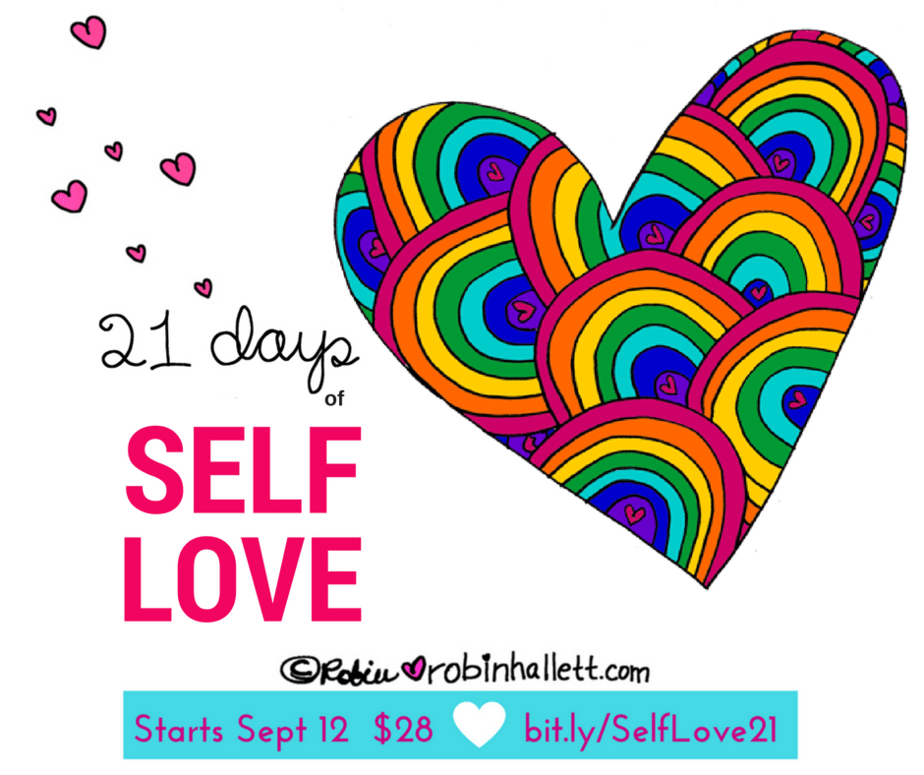 ***
21 Days of Self Love
A new awesome e course on loving yourself fiercely and doing what it takes to be where you want to be ❤
Love who you are, no exceptions.
Get to the heart of it and transform the blockages.
Live the life you feel proud to claim.
A little note from Robin: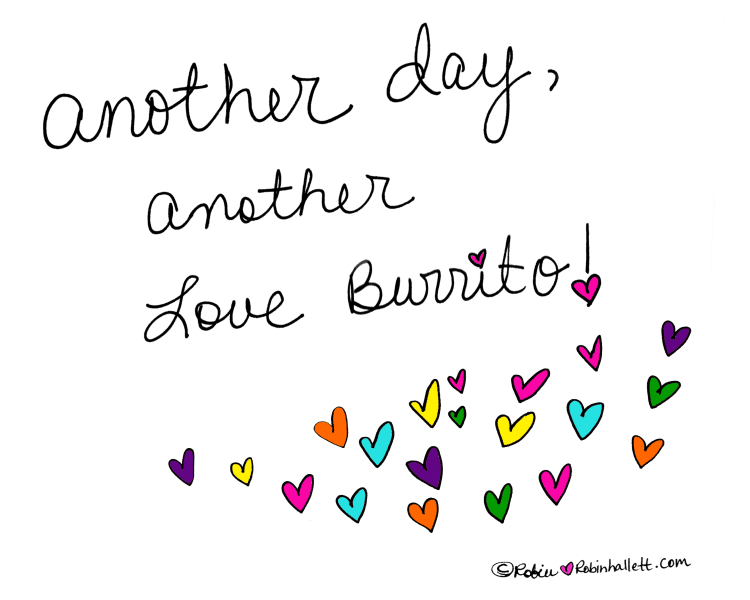 Fierce love.
Self love of the healing kind.
The kind of love that finds the pattern and extracts the light trapped inside.
The kind of love which leaves you transformed forever, no backslides and no take-backs.
Together, you and I are going to show up for ourselves–especially in those places where it's so effing hard to do. We're going to love and cherish ourselves by showing up in the tough spaces. If there are repetitive edges you face in your life, edges where you recognize the same pattern again and again but you don't know how to get beyond, this is the course you want to show up for.
Fair warning: It's not going to be the kind of woo-woo fluff you've already discovered hasn't worked for you.
No more changing who you are.
No more sucking it in.
No more exorcisms.
This is the love that heals.
The kind that leaves us transformed.
Permanently.
Backwards and forwards.
Liberate the light inside and LOVE YOURSELF too.
HI, I'm Robin.
I'm committed to helping you live the life you feel proud to claim. Join me and a group of powerful, dedicated, committed friends in doing the real work that guarantees real results and lasting change.
21 Days of Self Love. In our time together you'll receive:
Six intuitively guided love bombs written just for our circle including gentle prompts and healing suggestions. (Delivered to your inbox Monday and Thursday)
Two sacred journeys for self love recorded just for our circle in both video and audio format. (Delivered to your inbox Saturday)
A very popular live healing call at the end of our session – 90 minutes, I will be live on video and you can ask me questions plus request light and healing for yourself via chat from the comfort of your own home, in your pj's if you want! This is a crowd favorite 🙂 Live video call happens on Friday September 30, 11am CDT) **You do not need to be on the call live–all is recorded for you in both video and audio format and an opportunity to ask questions ahead of the call will be offered.
For those choosing to journey as a circle, we will meet in our own Facebook group. This will be our sacred container to reflect and share on the prompts and journeys offered you, this is where I will be offering light and perspective to you.
Bonus Alert! There will be some arty crafty healery offerings too. Not required! Don't freak out! But some of you love mystical, magical art and creating, right? 😉
Second bonus alert! I offer a one-on-one healing session at a reduced rate to anyone taking the course with me.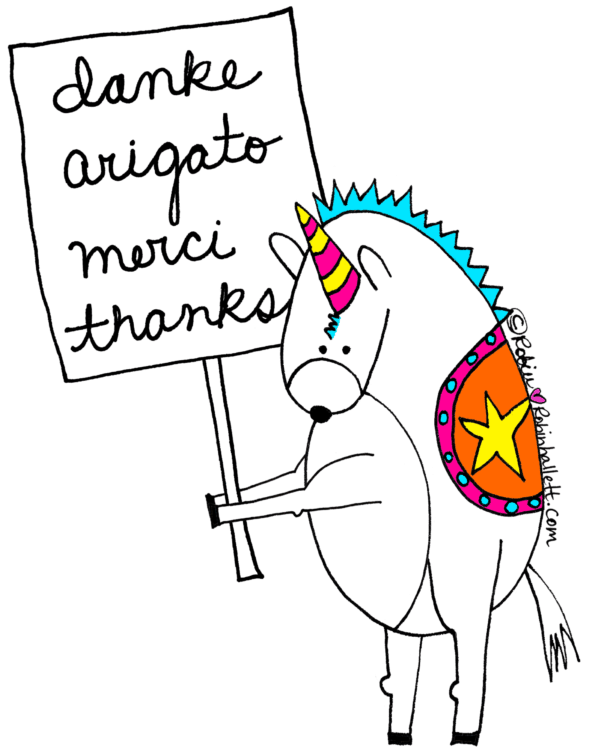 Love & Praise from 21 Days Courses with Robin
"Robin's work is unique – she has a way of encapsulating important and sometimes difficult concepts in fun, everyday and – most of all – kind words."
This learning and journeying is real, direct, honest and overwhelmingly safe and supportive. And side-splittingly hilarious as well. We are so fortunate that life (and the all-powerful interweb) has thrown up to us this creative spark of fun, insight and fierce – fierce – energy towards all that is good. — Brendan"
"The course was well conceived, the pacing was perfect – not too much each week to overwhelm us but plenty to sink our hearts and teeth into"
"Robin is such a Light and this course, 21 Days of Manifesting, was filled with her sincere insights and her deep caring. Robin has some very fresh perspectives on how to see our place in the world and how to move forward with our hopes and dreams. I loved her imagery…the simple but powerful ways she drove home key points (thinking of the boxes on our heads). Added to the imagery were lovely videos, building on the concepts introduced for the week. There was so much love shared with each of us, through rapid responses to any questions, to her constant attention to the Facebook group, to messages of encouragement sent throughout the class. The class ended powerfully with a 90 minute question and answer, with Robin's guidance on how to show up for ourselves. Topping off this shimmering goodness was the very affordable price of the workshop. I highly recommend this class and any other Robin might create. Joyfully – Kristin"
"Wow! What amazing energy and wisdom. I've gained a ton, thank you so much."
"I am definitely not the same person I was when I signed up. I feel like a new person looking at the world with new eyes. This course was so enjoyable and full of awareness and breakthroughs."
"Robin, I just wanted to send you a beam of gratitude, admiration and respect for 21 days! So many amazing shifts…and no surprise that I found you and your tribe…Hoping to continue on the journey with your self-love offering."
"This has been such a summer gift! Thank you for every beautiful word, every fresh perspective, every dear bit of artwork to help inspire all of us. I've loved the focus this 21 days has given me…I'm going to miss it. So glad I have all the class material to start all over again. I am looking forward to your next offering…until then! xxo"
"I am feeling empowered through the lessons – I have learned a lot from Robin and the others on this course, I have discovered new areas where I needed to forgive myself and others that I hadn't found before–this is illuminating more patterns of similar things too, where I can let go. I am so filled with peace and hope about things I never believed could change."
"I'm grateful for all of the musings and reminders you've given us during this round, Robin. I will carry all of the imagery you've given us forward. I'm not the same person I was a month ago."
"I joined the 21 days course being new to the world of healing and I find it fascinating, helpful and encouraging especially at times of big change."
"Your 21 days offering spoke to me and my situation so directly and has challenged me in interesting ways. Your offering is kind and direct and honest and that really shines through – thanks again Robin. It's been wonderful :)"
"Robin, I just read today's lesson and tears well up for each paragraph. The way you acknowledge what it's like for us and then remind us that it's all going to be OK was so powerful. Exhale and breathe. Thank you for the reminder to be gentle with myself…. this has been such a helpful course."
"Thank you Robin Hallett! I am appreciating your journaling process… I am enjoying watching and learning from you, you share so much. Thank you for the patience and kindness you show, it moves me and inspires me to do that for myself and others."
"Thank you again Robin for helping me untangle the memories and hurts so I can forgive and release. Truly this has been important."
"I so appreciate the love and the light you shine out into the world! I love this course!!"
"Blessings to you dear Robin! Your healing forgiveness meditation is a true gift for me today. I feel so much lighter now."
"Robin. I loved the videos this morning and the healing felt especially powerful. Thank you for all you do."
"Robin, just watched your healing video and I LOVED it. Love love love love loved it. I feel grateful, I feel your healing energy in my home…thank you."
"Thank you for yesterday's healing, Robin it was easy and perfect."
"I needed this letter today and I was so inspired to journal the prompts you gave us, loving this course <3 xo Robin!!!"
"Thank you Robin for holding such a beautiful space for us all!"
Save
Save
Save
Save
Save
Save
Save
Save
Save
Save