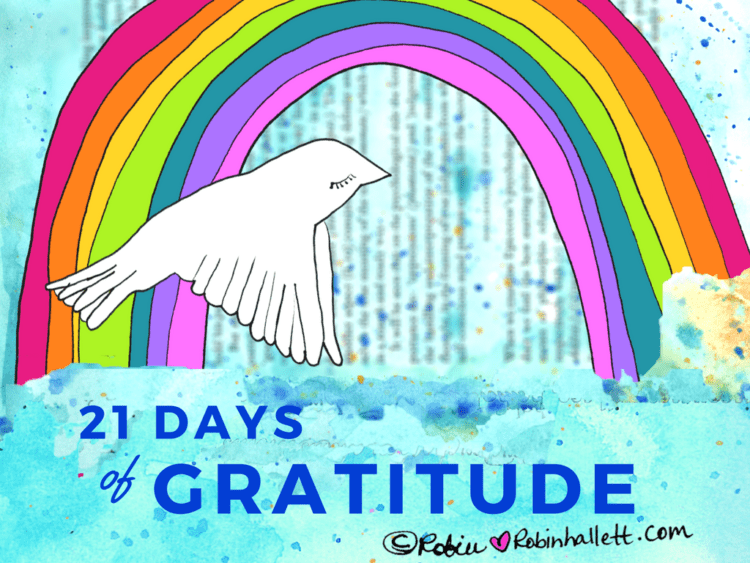 An awesome LIVE online course about opening yourself to receiving more❤
Together, we will open our hearts and find the way to say thank you--even for the tough stuff--as we continue to reach for the light.
Save
Course Details:
When: TBA
Where: We meet online--in your inbox, and (only if you wanna!) in our lively, heartful Facebook group.
How the course is delivered: You'll receive three love bombs to your inbox each week, delivered Tuesday, Thursday, and Saturday.
What you'll receive:  Intuitively guided messages, gentle healing prompts, a weekly healing & meditation recorded just for us, a weekly Artsy Crafty Healing offering, and we'll end with a beautiful live healing call (I go into more detail on what all of this means below).
Tuition: $65 for you, $105 when you sign up with a friend 🙂

HI, I'm Robin.
If you're like me, you are interested in a life you feel good living, one where you feel happy and content. You want to feel lit up from the inside and you want to call in experiences which feel easeful, peaceful, joyful... not to mention wanting excitement and GOODIES. 
So how do you manifest that kind of magic for yourself? What is the secret?
Courses like this one. In our time together we are going to increase our capacity for joy and go beyond our perceived limitations. The time we spend together is powerful because we travel in a group - and the collective energy is high-vibing and way more powerful than just you or me on our own.
Together, we are going to address what it is you are truly wanting and clear the blockages you may not realize are in your way. We are going to heal what needs to be shifted, and open to greater, bigger, easier, wonderfuler, MORE.
Join me and a group of powerful, dedicated, committed friends in doing the real work that provides real results and lasting change.
See you there!

 "It's a huge blessing to be part of Robin Hallett's posse of lovers, creators, and dreamers. Robin is kind, wise, funny, earthy, human, loving, and inspiring, and like so many others, I adore her! I have now participated in at least a half dozen of her courses. I keep signing up because what Robin shares is always fresh, always pertinent, and always exactly what I need to reach a deeper level of understanding and love. The people she attracts into her posse always feel right away like my soul sisters and brothers, and the company is superb. The whole experience she creates - complete with her generous personal attention in the forum, so many great laughs, and healing sessions that actually, yes, heal you - is a beautiful gift. If you're thinking about it, I hope you'll give yourself this gift, too!" - Kate
Save
In our time together you'll receive:
Six intuitively guided love bombs written just for our circle including gentle prompts and healing suggestions. (Delivered to your inbox Monday and Thursday)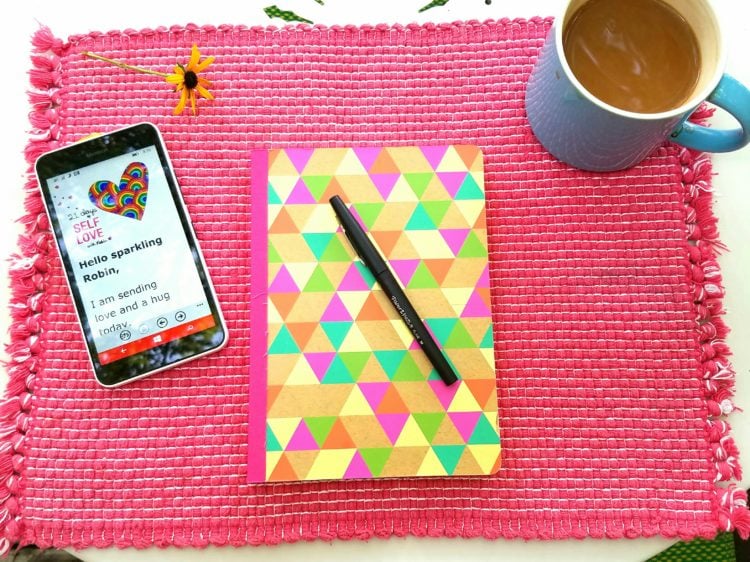 Arty Craftsy Healery offerings, for you to explore your own healing journey through an artsy medium. I will guide you deeper into our journey as I introduce you to fun and exciting ways to explore on your own. No talent required! No experience necessary! (Delivered to your inbox weekly on Mondays).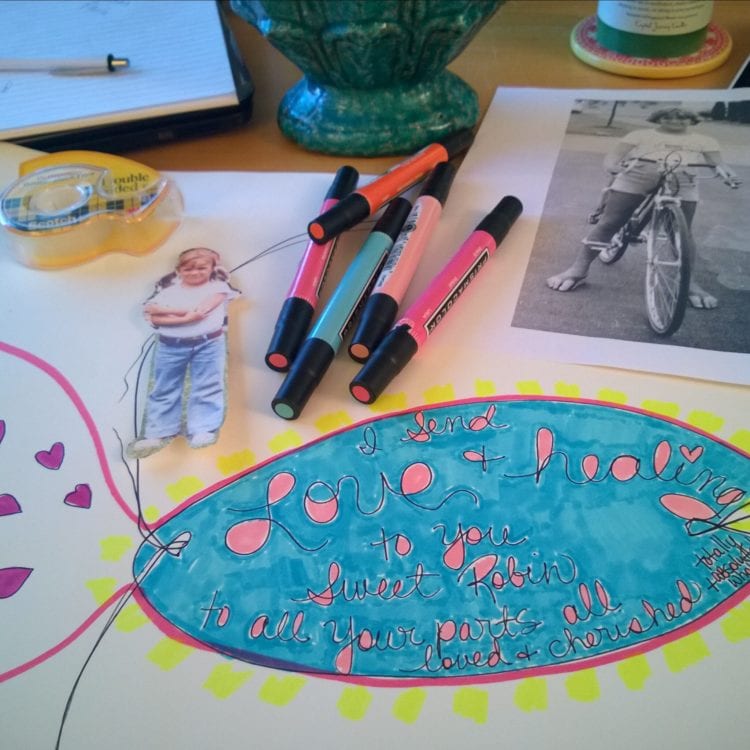 Two sacred healing journeys recorded just for our Love Posse in both video and audio format. (Delivered to your inbox Saturdays).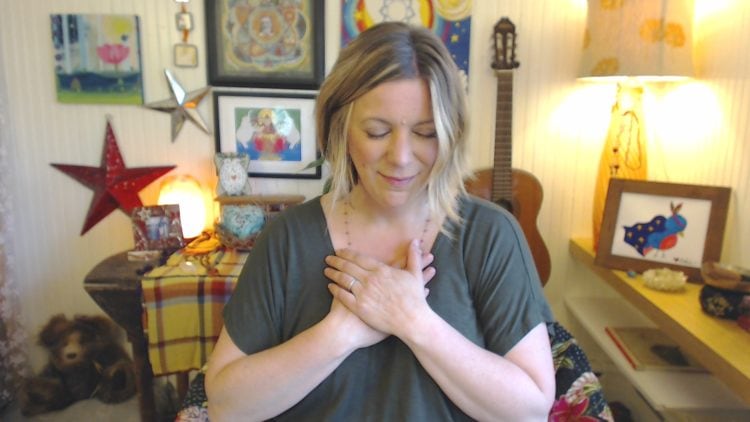 A live call at the end of our session - 90 minutes of love from me, where you can ask me questions plus request light and healing for yourself via chat from the comfort of your own home, in your pj's if you want! This is a crowd favorite 🙂 Live call happens Saturday, May 27th at 11 am CST.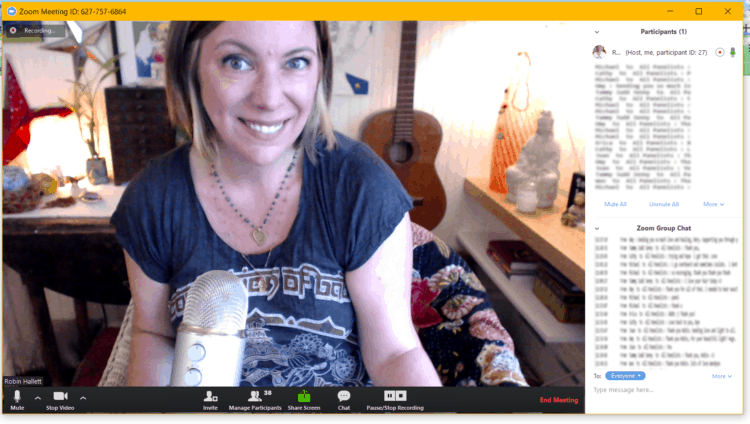 For those choosing to journey as a circle, we will meet in our own Facebook group. This will be our sacred, confidential container to reflect and share on the prompts and journeys offered you, this is where I will be offering light and perspective to you. It is not necessary to join to be part of this course, I honor your needs and what might feel right is to receive this offering on your own. Your way is the right way!

"The personal connection with Robin and everyone in this session was so spiritually deep. It opened places in my heart I had not touched before. When I head outside I still stand in my little chalk circle reconnecting to my higher self. All the positive self love lessons are amazing. Thank you Robin for touching my inner self and holding my hand on this journey... blessings." – Lori
Save
Love & Praise for 21 Days
"One of the things I love about being on this journey with Robin is that she does the work right along side of you. And she offers encouragement and reinforcement to the whispers that long to be spoken out loud."

"Thank yo, Robin, for your wisdom and truth in answering, and for seeing us exactly as we are."

"Your gift is incredible, Robin.  I thank you with all my heart for this wonderful opportunity to spend this time with you and the circle."
These 21 days flew. I was so thrilled, I opened myself up to water coloring, reaching inside and pulling emotions to the surface. Robin's videos were amazing with beautiful meditations. Thank you! Excited of your next course. It's been wonderful…relaxing and full of personal discovery. – Lori

Robin your sweet voice and loving presence have been such a gift. I didn't do all the practices and you made me feel SO okay not doing so. I know I can always go back and revisit this when I feel prompted. Thanks love! – Jill

Robin's words go right to your heart and prompt the joining of dots so that I better understand myself. Thank you, Robin
"Thank you Robin. I have needed to hear what you are saying, for a very long time xoxox" — Glenna

"I joined the 21 days course being new to the world of healing and I find it fascinating, helpful and encouraging especially at times of big change."

"Your 21 days offering spoke to me and my situation so directly and has challenged me in interesting ways. Your offering is kind and direct and honest and that really shines through – thanks again Robin. It's been wonderful :)"
"Thank you, Robin for holding such a beautiful space for us all!"

"Robin…I'm so so grateful to be here. Grateful you're offering such a wonderful course."

"Just finished Robin Hallett's course with a live session this morning — she offered me of the most powerful inner teachings I've had. Came at the perfect time in this little world of mine. Light Healers are holding hands, reaching out to continue our work for the months to come. It's OK to honor your own way, she says. Thanks Robin for your loving light." – Janice
"Thank you for yesterday's healing, Robin it was easy and perfect."

"I needed this letter today and I was so inspired to journal the prompts you gave us, loving this course xo Robin!!!"

"I am feeling empowered through the lessons – I have learned a lot from Robin and the others on this course, I have discovered new areas where I needed to forgive myself and others that I hadn't found before–this is illuminating more patterns of similar things too, where I can let go. I am so filled with peace and hope about things I never believed could change."
"Blessings to you dear Robin! Your healing meditation is a true gift for me today. I feel so much lighter now."

"Robin. I loved the videos this morning and the healing felt especially powerful. Thank you for all you do."

"Robin, just watched your healing video and I LOVED it. Love love love love loved it. I feel grateful, I feel your healing energy in my home…thank you."
"Robin, I just read today's lesson and tears well up for each paragraph. The way you acknowledge what it's like for us and then remind us that it's all going to be OK was so powerful. Exhale and breathe. Thank you for the reminder to be gentle with myself…. this has been such a helpful course."

"Thank you, Robin Hallett! I am appreciating your journaling process… I am enjoying watching and learning from you, you share so much. Thank you for the patience and kindness you show, it moves me and inspires me to do that for myself and others."

"I so appreciate the love and the light you shine out into the world! I love this course!!"