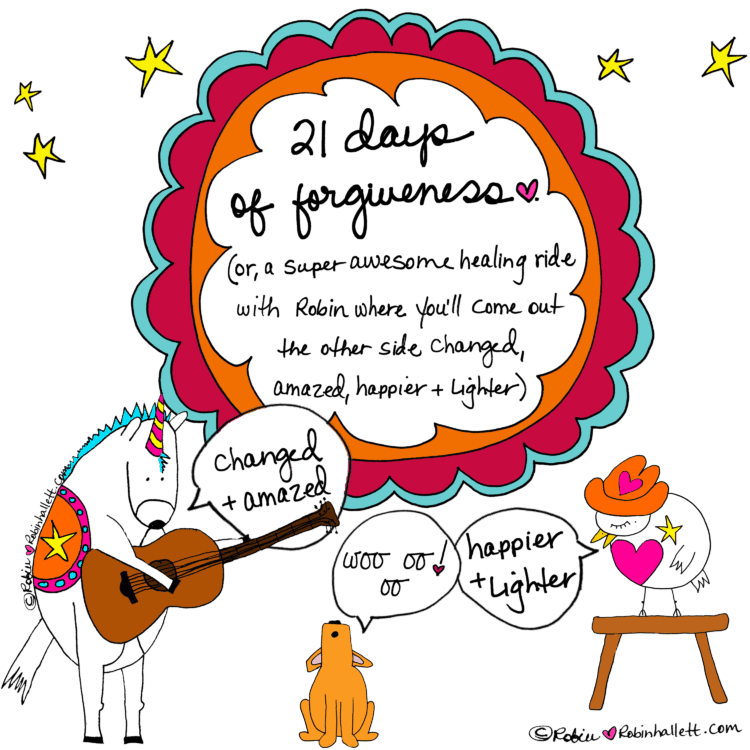 Release what no longer serves.
Transform the upset.
Reach for the light.

A Sacred Journey of Forgiveness with Robin
If we want to go bigger, we have to dig deeper.
Each of us has obstacles on our path which need to be cleared if we want to move forward.
In this very special, sacred offering I will guide you through the process of releasing what needs to go in order for you to rise.
Here is a little video message I made for you:
How the course works:
21 days of forgiveness is an intuitively guided 21-day exploration into what we are carrying. 
Three times per week for three weeks you'll receive:
2 short essays intuitively written (meaning, I ask for guidance for our circle) about acknowledging, forgiving and releasing work with gentle prompts for you to reflect on.
1 healing journey recorded for you to receive via video and audio. (so at the end, you'll have three different healings which are yours to keep!)
In addition to this, we will have one live 90 minute group video call where you can ask me questions plus request light and healing for yourself. Live call happens Friday June 10th at 11am CDT. All is recorded for you in both video and audio format.
For those choosing to journey as a circle, we will meet in a secret Facebook group. This will be our sacred container to reflect and share on the prompts and journeys offered you, this is where I will be offering light and perspective.
Please know, you are more than welcome to receive this course as a one on one teaching session from me to you. You don't have to do the FB group – just to be clear though, I will be answering questions and offering assistance there only.